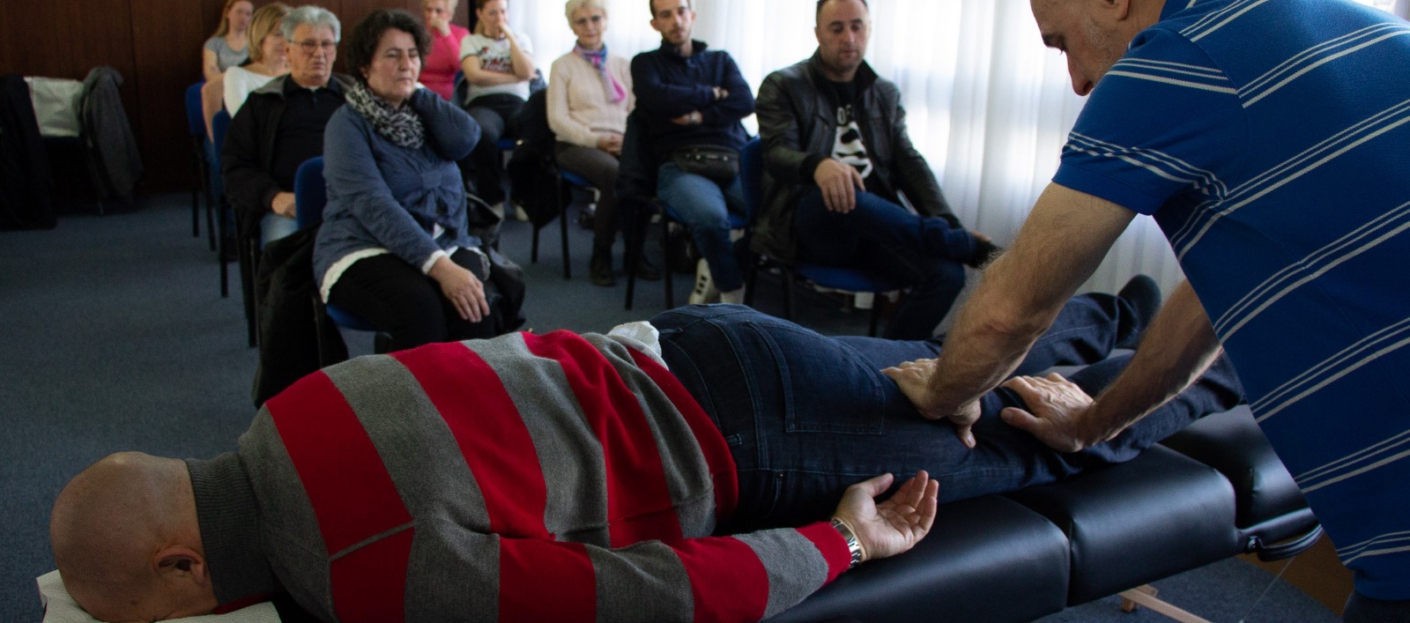 Tretman "FACE TO FACE" (LICEM U LICE) se sastoji iz dva dijela
Tretman "FACE TO FACE" je tretman u ličnom kontaktu sa povrijeđenom ili bolesnom osobom. Ono što karakteriše Omerovićevu bioenergetsku metodu liječenja jeste obavezni kontakt ruke sa bolesnim ili povrijeđenim dijelom tijela. Kod tretmana bioenergijom na daljinu, ruku na bolno mjesto stavlja onaj kojem je potreban tretman, dakle bolesna osoba sama sebi ili neko ko je tad uz osobu kojoj se radi tretman.
Ovaj tretman sastoji iz dva dijela i sve vrijeme se odvija u neposrednom prisustvu bioenergetičara Omerovića. Prakticira se tek dvije godine.
Prvi dio je uzet iz "Tretmana na daljinu".
U tih prvih pola sata, na znak bioenergetičara Omerovića da terapija počinje, osobe koje su podvrgnute tretmanu bioenergijom, same sebi stavljaju ruke na bolno mjesto.
Nakon pola sata, sklanjaju ruke i tad počinje drugi dio samog tretmana.
Drugi dio je u stvari klasični "face to face" (licem u lice) tretman, koji je do prije dvije godine bio najčešće prakticiran. Bioenergetičar Omerović izvodi pojedinačno svakog ko je došao na tretman i naizmjenično svojim rukama pipa bolno mjesto i polaže dlanove.
Dok traje to pipanje bolnog mjesta, odnosno mjesta gdje je problem, i polaganje dlanova, još tokom samog tretmana bol, odnosno problem zbog kojeg je osoba došla nestaje ili se znatno reducira.
Display 15 Products per page